What's a Vehicle wrap? People have been personalizing and customizing their cars for, well, as long as there have been cars—and one of the newest and coolest ways is with vinyl wrapping. If you're already thinking about how your vehicle will be transformed when you shrink-wrap it in an entirely new color, then the next step is understanding what that might cost—and whether the price is worth it.
That's where we can help. Vinyl wraps have some distinct advantages over repainting your vehicle, and also a couple of disadvantages worth considering. Here's what you need to know about wrapping your car—including how much it costs.
Colors and Options
A car wrap consists of several huge vinyl decals that are applied to every panel of your car—the hood, doors, fenders, roof, decklid, and bumper covers. A wrap covers every square inch of the body. None of your vehicle's original color will show anywhere on the outside. In that sense, a wrap acts just like a paint job.
If applied correctly and maintained properly, a wrap won't damage or alter your car's paint and can even protect it. It can also be customized. Like paint, there are various colors and glossy and matte finishes. There are also chrome and metallic color options. But because wraps are designed using a computer program, you can also choose from a seemingly infinite number of graphics and designs to give your car a distinct style. Want your ride to look like it's made out of carbon fiber? No problem.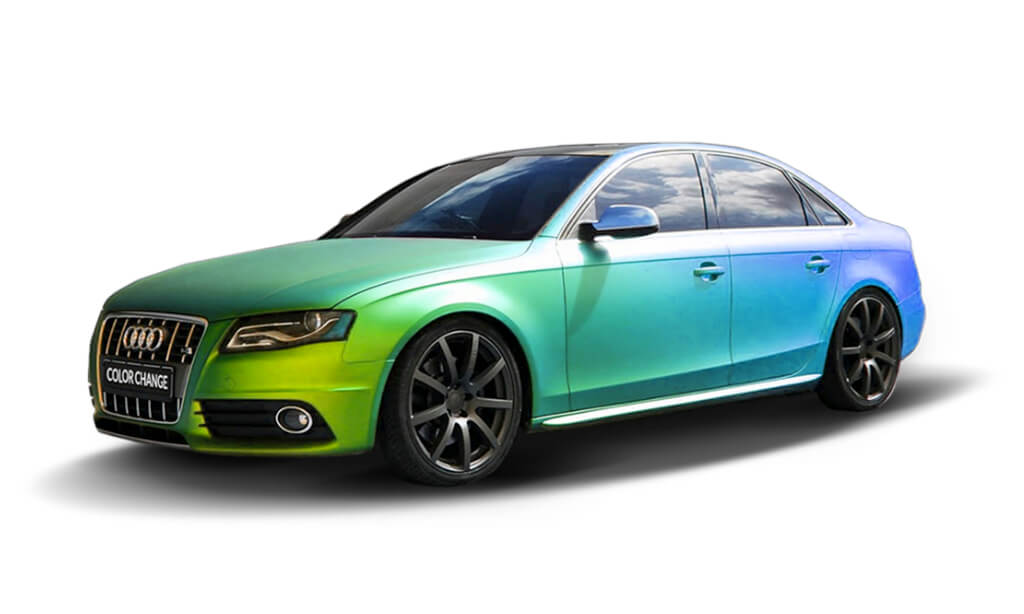 Wrap Removal
Not only do wraps offer a wider array of possibilities than paint, they can be quickly and easily removed. Wraps can essentially just be peeled off. Vehicle wraps allow you to apply graphics or unique paint colors and combinations that might otherwise be hard to create. For companies that want to place advertisements or a business logo on the car, a wrap is an easy way to do that. Commercial wraps are removable when you want to replace the vehicle. A wrap is especially smart if you're leasing a car. Leases often have restrictions and high charges for any alterations to the stock condition you received the car in.
Wraps can be applied to a strategic part of the car, like the hood or doors, or to the whole exterior. Clear wraps are virtually invisible, and many owners apply them to the front ends of their cars to protect them from stone chips.
Vehicle Condition
The condition of your car will affect the performance and success of the wrap. Scratches, dents, and dings will stick out after wrapping a vehicle. Wrap shops recommend fixing these before applying vinyl. Corrosion or chipped paint may hinder the vinyl decals from properly sticking. Some shops will not apply a wrap or will not warranty or guarantee their work if your car's paint is peeling or suffers from visible oxidation. Applied to a poor surface, a wrap often won't last as long as it would otherwise. If your car's paint is in optimum condition, figure that a vinyl wrap will keep looking its best for about four to five years, depending on the climate and exposure to the elements. It also becomes harder to remove after that length of time.
Looking for an awesome wrap design? Check out our premium design wrap catalog at https://graphicstograb.com
Need your wrap printed? We work with our preferred vehicle wrap print specialists at https://1stclassgraphics.com/