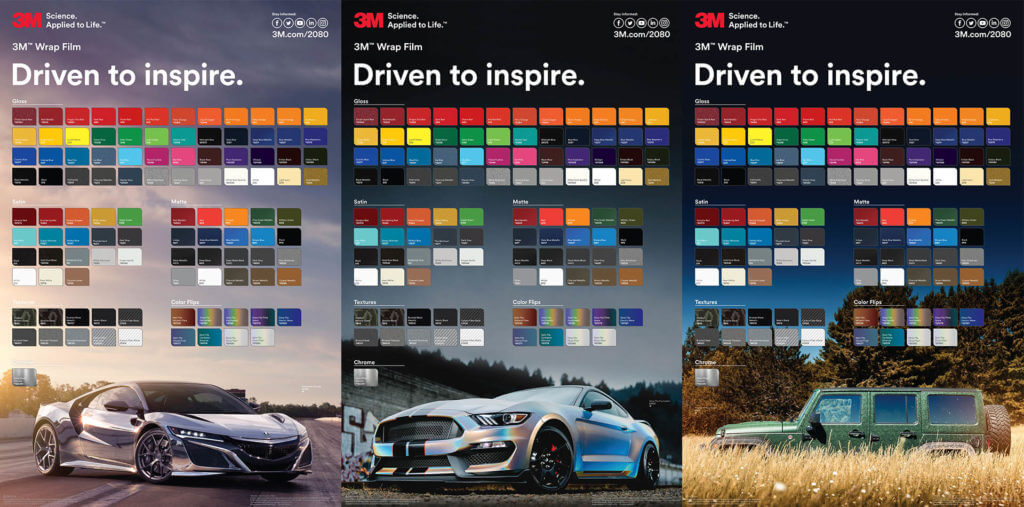 3M Vinyl and its benefits. Vehicle wraps are large vinyl graphics similar to a giant bumper sticker. They are printed with high-resolution photos then applied right to the original paint of a vehicle. Vehicle wraps that are properly designed, printed, and installed can last 3 to 5 years if they are well-maintained.
Protection
Want to completely change the color of your car? Maybe add vehicle graphics or branding to your van, or make sure your paintwork isn't getting chipped or scratched? We can even protect your car interior and passengers from harmful sun rays. With our nation-wide network of 3M™ trained installers you can get your vehicle customized using innovative car wraps and protection products that meet the highest standards.
Reputation
In order to get the most out of a vehicle wrap, it is important to use the best material possible, which is 3M brand vinyl. 3M products such as the 3M vinyl 1080 series, have a warranty against fading, cracking, or peeling for up to 5 years. More importantly, they have proven over the years to be the most dependable and easy to work with. Here are three reasons why we exclusively use 3M brand vinyl for all of our wrap projects, which include cars, vans, trucks, buses, trailers, and even an Amtrak train car.
Flexibility
3M™ Controltac™ Plus Graphic Film IJ380 is an extremely flexible film, specially designed for the application of large format graphics onto substrates such as trucks and vans. Its high conformability allows for applications into recesses and deep channels.
Adhesive Application
3M uses a proprietary positionable adhesive system with precision-placed microscopic glass spheres embedded within its adhesive layer. These spheres help to prevent the adhesive from fully contacting the application surface until pressure is applied. This enables the graphic to be positioned, then re-positioned as many times as necessary, until it is in exactly the right place before final application.
Removal
It also allows for easy removal at any time. 3M products leave no residue and the vehicle's paint surface is exactly like it was when the wrap was first applied.
3M Vinyl and its benefits
https://www.3m.com/3M/en_US/graphics-signage-us/wraps/
https://graphicstograb.com/downloads/?_filters=vehicle-wraps